NEW
You have no risk!
If you are not satisfied – you will receive your money back!

6 Weeks Money Back Guarantee!
Second Generation • New Quality Standard
MEDICAL RESONANCE THERAPY MUSIC®

II
Scientific Application of the Natureal Harmony Laws of the Microcosm of Music in Medicine
RRR 941 Neurophysiological & Sensory Disorders • Nr. 1-12
Complete Program · 12 CDs
On the basis of objective scientific research and clinical observations, the program "Neurophysiological & Sensory Disorders" is designed for people who suffer from epilepsy, multiple sclerosis, Parkinson's disease, Alzheimer's disease, vertigo, tinnitus and all kinds of neurophysiological and sensory disorders related to STRESS.

A Digital Studio Recording Under the Artistic, Scientific and Technical Direction of the Composer and Musicologist Peter Hübner.

Total Playing Time: 687 minutes
Listen to a sample
Here you order this program

on CD




12 CDs

357.60 €
Free shipping on all orders over 108 EUR!
Quality in Dynamic Space Stereophony® has its price, but . . .
the creator of Medical Resonance Therapy Music
®
has determined, that anyone who needs the help of the harmony laws of nature, or the Medical Resonance Therapy Music
®
, should get it:
who has enough money, buys the corresponding music preparations,
who has little money, gives as much as he/she can afford, and
who has nothing can consequently give nothing and should be supported by special grants.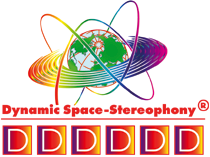 technical quality
®
is organized in such a way that no one from the side of producing the music draws personal profit from it.
It is done via the INTERNATIONAL PHILHARMONY FOUNDATION and applies just as much to the composer himself as to anyone else: all profits from the sales of his works are used for further research and development in the fields of music, medicine and education and in the materially not so wealthy countries also for providing patients, children, pupils and students with Medical Resonance Therapy Music
®
and if necessary also with audio equipment for listening to it.
COMMON QUESTIONS:
How does the Medical Resonance Therapy Music® function?
It is based on the principle of resonance, which means: the precise harmony contained in this particular musical structure resonates inside the organism, from the ears to the brain and from the brain to the various organs.
The harmony inside the music stimulates the re-setting of the biological order and it harmonizes and regenerates the whole body, bringing it gradually towards regeneration. In this way it also becomes an important tool for prevention.
How is the Medical Resonance Therapy Music® used?
For every different disease there is a listening plan structured after many years of scientific medical research which have demonstrated the positive effects of the Medical Resonance Therapy Music
®
.
Every cd inside the cover describes the various listening plans which may be chosen according to the needs.
In order to obtain the beneficial effects it is advisable to listen to it every day, quietly. Even fifteen or twenty minutes at least are enough, preferably in the early morning after rising, after returning home from work, in the evening before falling asleep.
It is also possible to listen to the music during the night, at a very low volume.
Do I have to like Medical Resonance Therapy Music® for it to have an effect?
No, the effect of the music preparations of Medical Resonance Therapy Music
®
occurs objectively, independently of whether you like them, whether you view them neutrally or whether, as regards taste, you rather reject them.
Medical Resonance Therapy Music
®
does not serve for entertainment but purely for medical purposes, and therefore, its acceptance, as regards taste, is of secondary importance. As with a tablet, it is not the taste but its regulating effect that is most prominent.










---
A MML Micro Music Laboratories® Production • A digital studio recording under the technical and artistic direction of the classical composer and musicologist Peter Huebner.
© Aar Edition International 1999 • ℗ United Productions International 1999 • All rights of the manufacturer and of the owner of the recorded work reserved. Unauthorized public performance, broadcasting and lending is prohibited, as well as copying of this recording other than for your sole personal non-commercial medical or educational use. • Subject to change by the authors in the interests of scientific advancement.


PDB International, Inc., New York – Intellectual Property Rights Administration